The VMI Summer Retreat 2018 was a full success. 23 participants from all over D-INFK gathered in Fiesch for scientific exchange, networking and to see the beautiful mountain landscape surrounding Europe's largest glacier.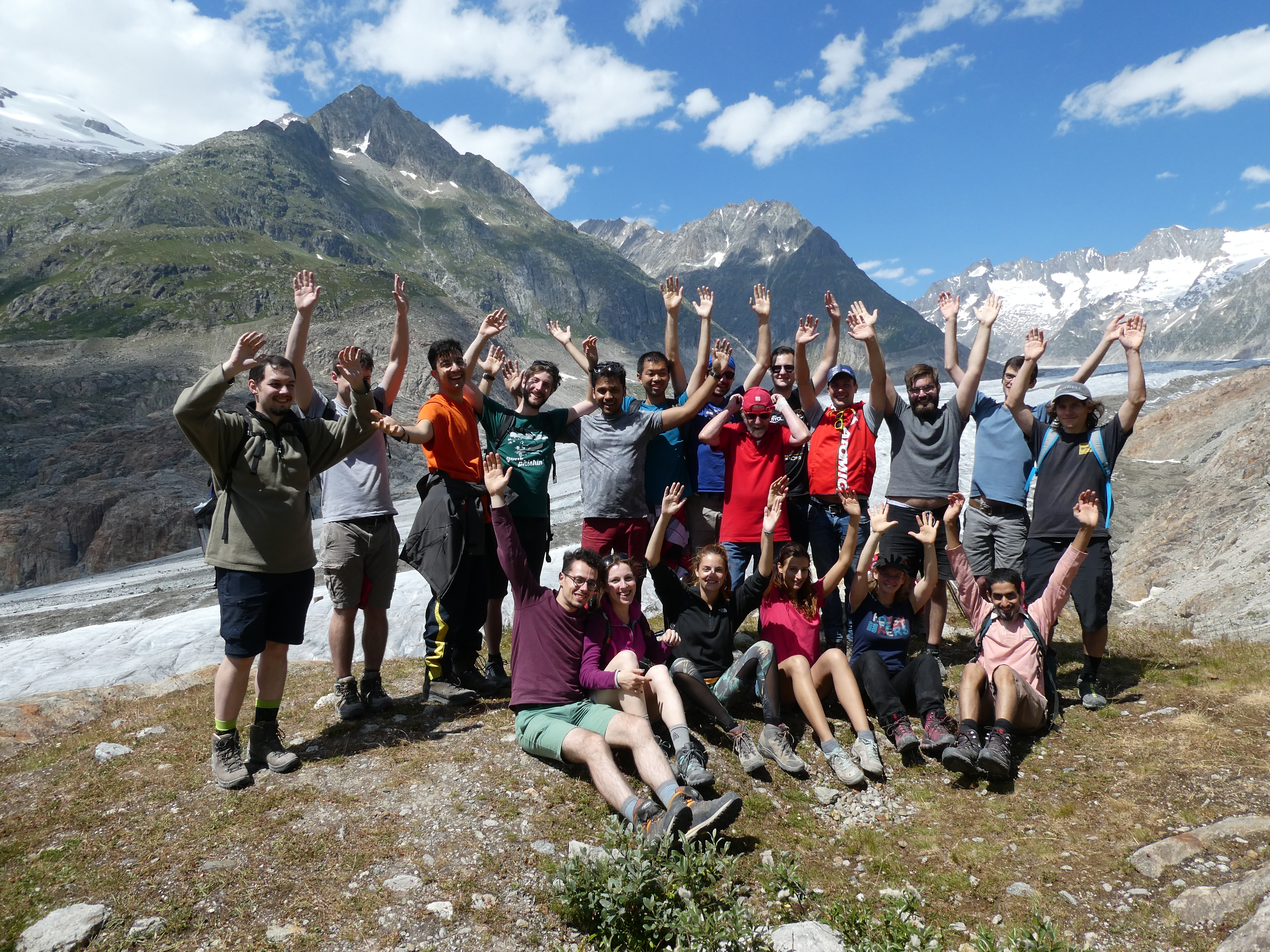 This year's retreat saw a record number of longer presentations and discussion rounds. A peer review system ensured a good quality of talks and gave speakers early feedback and tips for improvement. The result was outstanding: in a survey, talks and discussion rounds were the most highly rated part of the retreat – even though all other parts, like a scientific speed dating activity on the first day, got great marks by the respondents as well. Participants also loved the social activities and glacier cave excursion in the Aletsch area, as you can see on the following pictures.
We hope to see everyone (and some fresh faces) at our next VMI Summer Retreat in 2019!! Tobias & Flo.