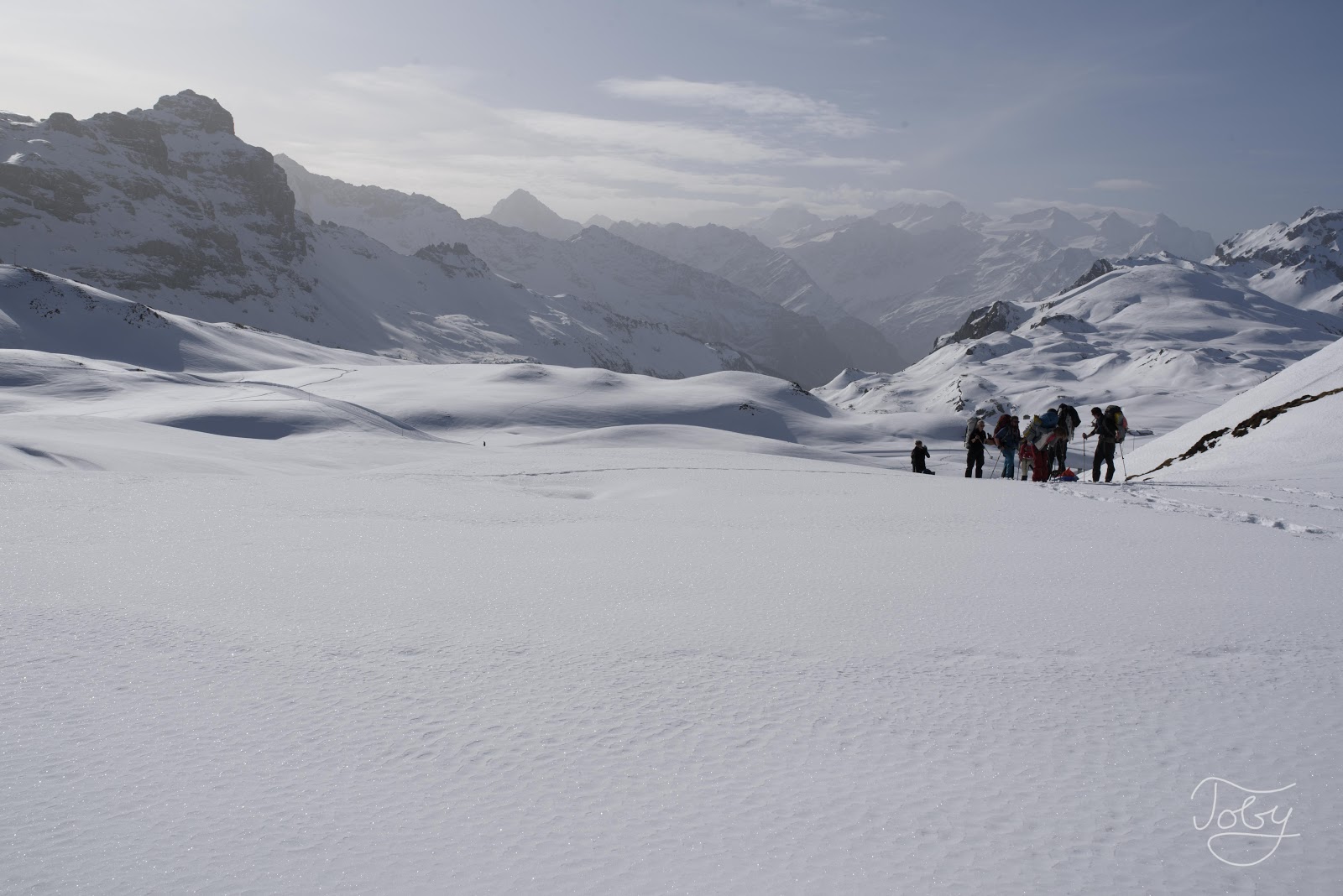 What?
As part of our Scientific Excellence & Well-Being initiative, we are organizing an excursion into both the snowy outdoors and our brain's insides.
We will spend 30h in the snow at 2000m above sea level. We will experience the strength and calmness of nature in Winter, learn to to set up a snow camp and build an igloo.
In addition to giving you an active break, the reduction to the essential will give you new perspectives. You will learn to focus on your inside, connect with your body and you will be given time for self-reflection.
When and where?
We meet on Saturday (07.03.20) morning and hike through the snow covered winter landscape to our camp location (TBA). This day we focus on getting to know each other, construction of our snow camp (e.g. caves with igloo like roofs), cooking dinner and spending a cozy evening in the group camp. On Sunday after breakfast, we do some playful group activities, reflect, pack and rejoin civilisation.
Registration
Note that you need some commitment to join this event: You commit to spending 30h in a team, helping others and accepting help and to a respectful behaviour towards nature (e.g. leave no trace ethics). You need to work physically to build the camp and will need suitable equipment.
The cost of the workshop is subsidized by VMI, reducing the participation fee to only 75 CHF/person. If you bring lots of own equipment it will be even cheaper! Please sign-up on the doodle here: Registration
Please note that your registration is only confirmed once you have paid the participation fee. In the case of short-term cancellations or no-shows, the fee is forfeit and we reserve the right to exclude you from further VMI events.
Who can participate?
All D-INFK members