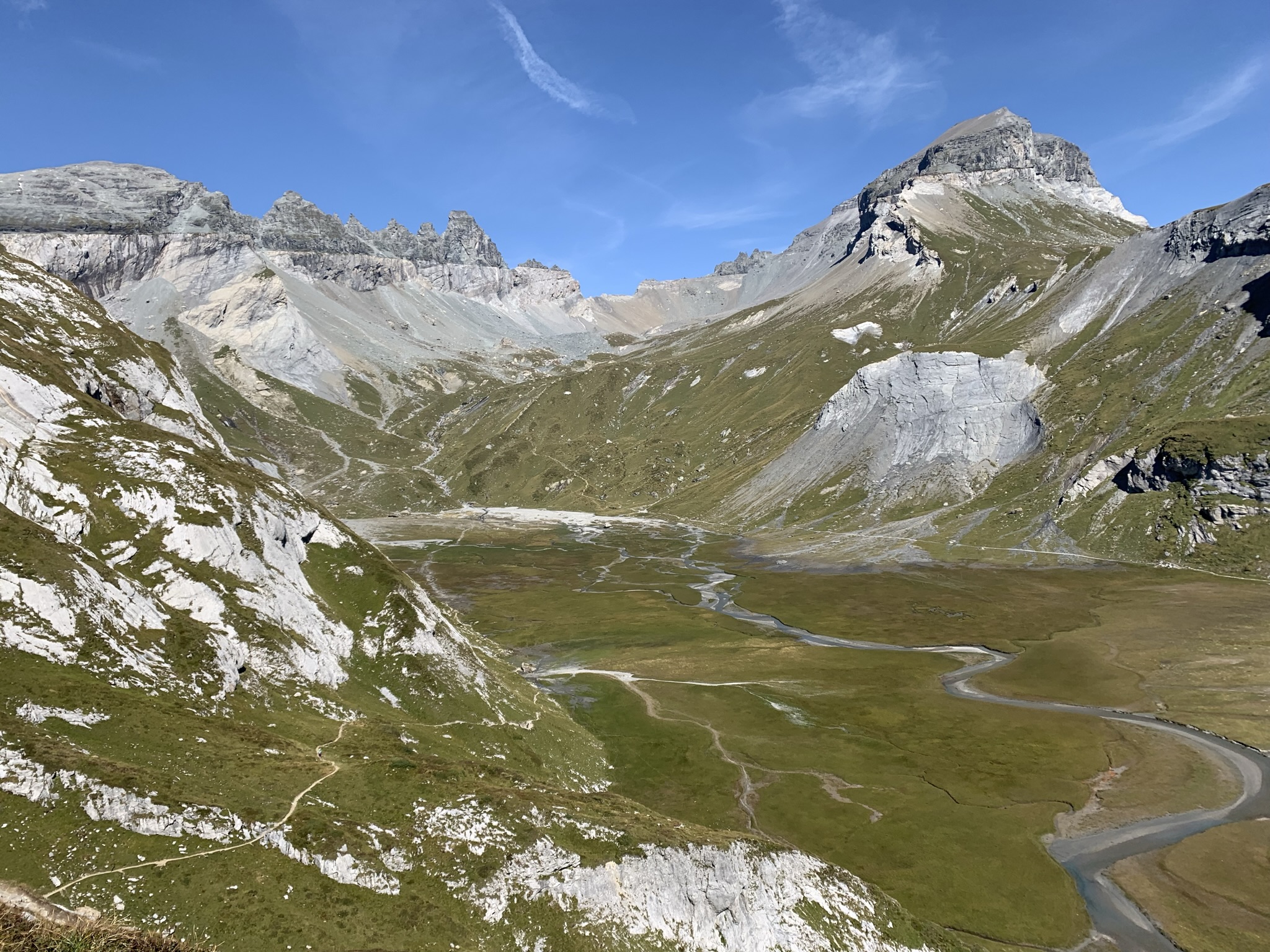 VMI goes to Laax! Our annual summer retreat was back with a double-edition in September 2023. Two groups of 37 scientific staff spent four wonderful days in the Laax - filled with scientific exchange, socialising and exploring!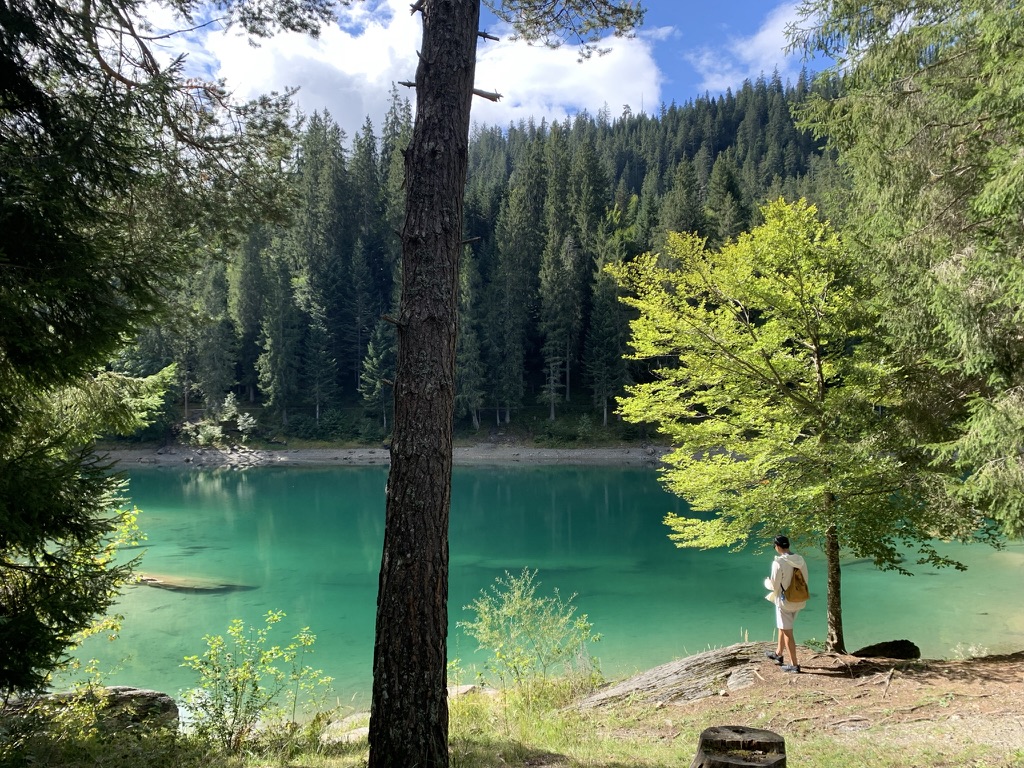 Welcome Activities
Each retreat started off with some get-to-know-each-other games. Then, participants gave 5 minute lightning talks on their research - to add a fun twist, they had to hide a song lyric to hide in their presentation, which the audience had to guess! We then broke off into small groups to discuss soft skills in academia, from building confidence and resilience to improving communication, collaboration and teaching. To round off the day, we hosted a pub quiz, featuring six fun rounds of varying topics.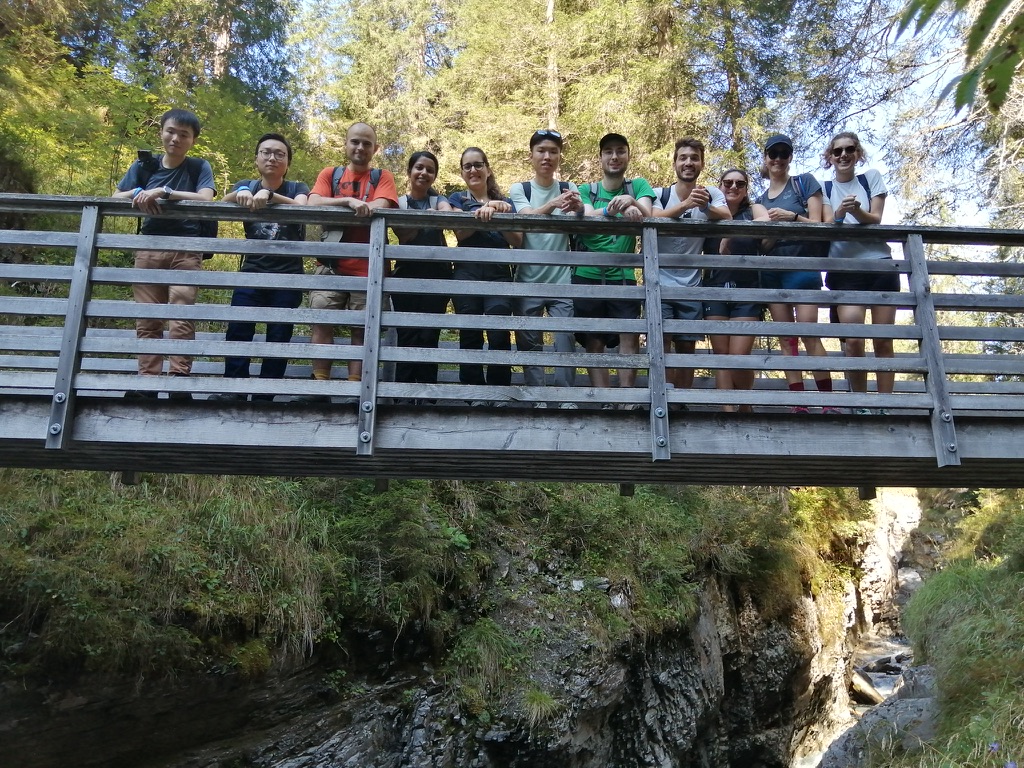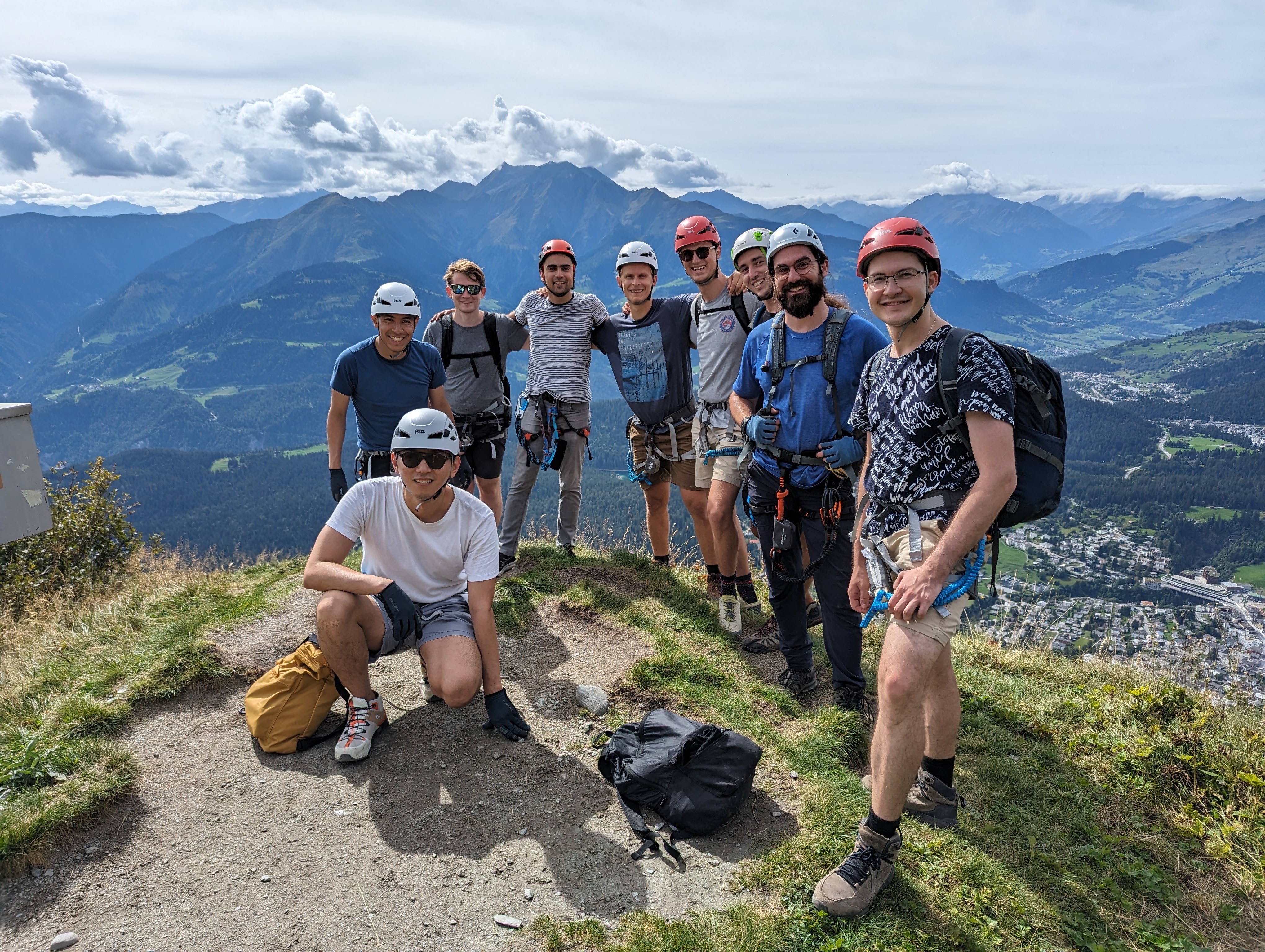 Leisure Days
Each retreat had two full days of leisure activities. Participants split up into groups to make the most out of the stunning mountain landscapes of Flims and Laax.
Hikers explored the beautiful bridges of the Flimser Wasserweg, the dramatic mountain peaks of the Sardona Tectonic Arena, the incredible Rhine Gorge and the turquoise lakes of Caumasee and Crestasee.
There was no shortage of adventurous options - such as mountain biking, tackling Switzerland's oldest via ferrata, river rafting on the Vorderrhein and bouldering in Magic Wood.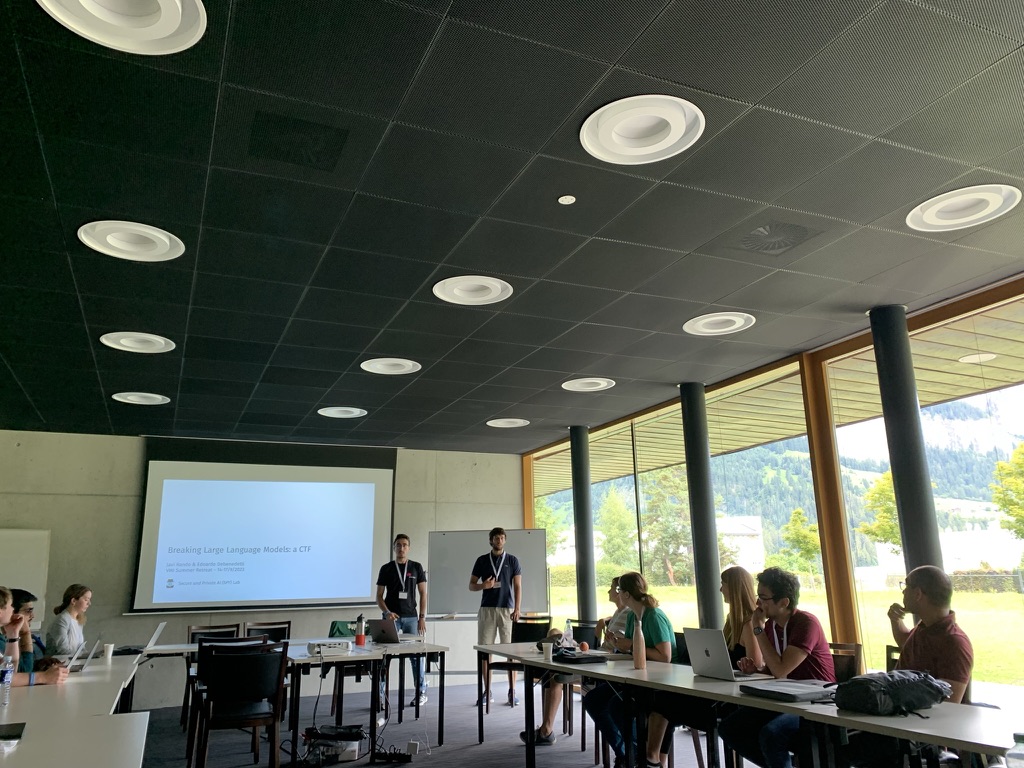 Scientific Programme
The third day of each retreat was dedicated to the scientific programme. Participants gave talks on topics ranging from graph learning and digital rights management to complexity theory and fashion technology - and also hosted workshops and discussions on breaking large language models, the Tamarin protocol verifier, and making ML models spill the beans.

Last Impressions
To say goodbye before the end of each retreat, participants were treated to a delicious three-course farewell dinner. Thanks to everyone who joined us for four days of fun and networking in beautiful Switzerland! If you missed it this year, stay tuned for next year's retreat!