The VMI Summer Retreat is for all scientific staff of ETH computer science. This time in the beautiful town of Interlaken, Switzerland. We are looking forward to great scientific exchange, networking and socializing!
Sign up here!
Date: September 12-15, 2019. Thursday to Saturday or Sunday (your choice). This retreat is fully supported by the department. No need to take vacation days to attend (but let your supervisor know that you will attend).
Location: Interlaken is a town in the Bernese Oberland, in between two large lakes surrounded by mountains, and at the heart of Switzerland. It is two hours by train from Zurich and a favorite location of many Swiss and international travellers and offers a wide range of activities (see below). Our venue is the Youth Hostel Interlaken.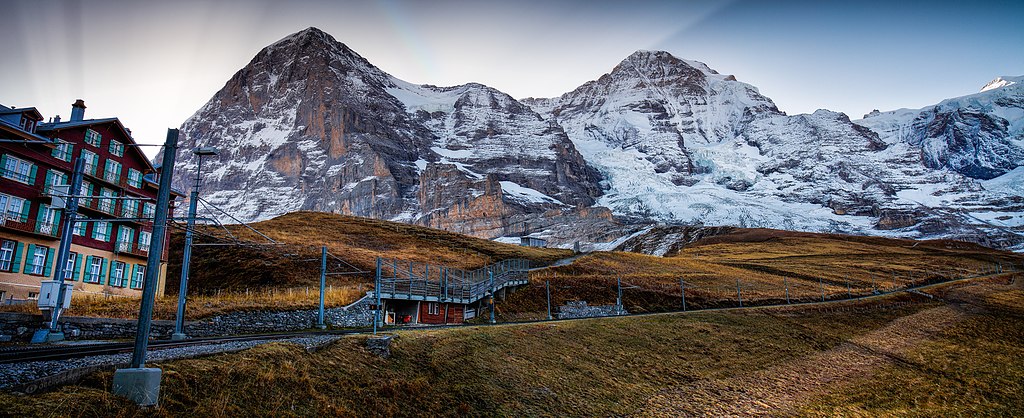 Cost: CHF 40. Except for this contribution, the retreat is sponsored by the department. Everything is included: transportation, activities, accommodation and food. Exceptions: alcoholic beverages as well as Sunday's lunch and dinner.
Who can participate? All members of the scientific staff of the D-INFK department (PhD students, postdocs, research assistants, oberassistent etc.). You do not need to be a VMI member. We are open to +1's and family (+1's need to cover their own costs, children's expenses are covered by us, more information in the registration form). There are only 32 spots, so sign up soon.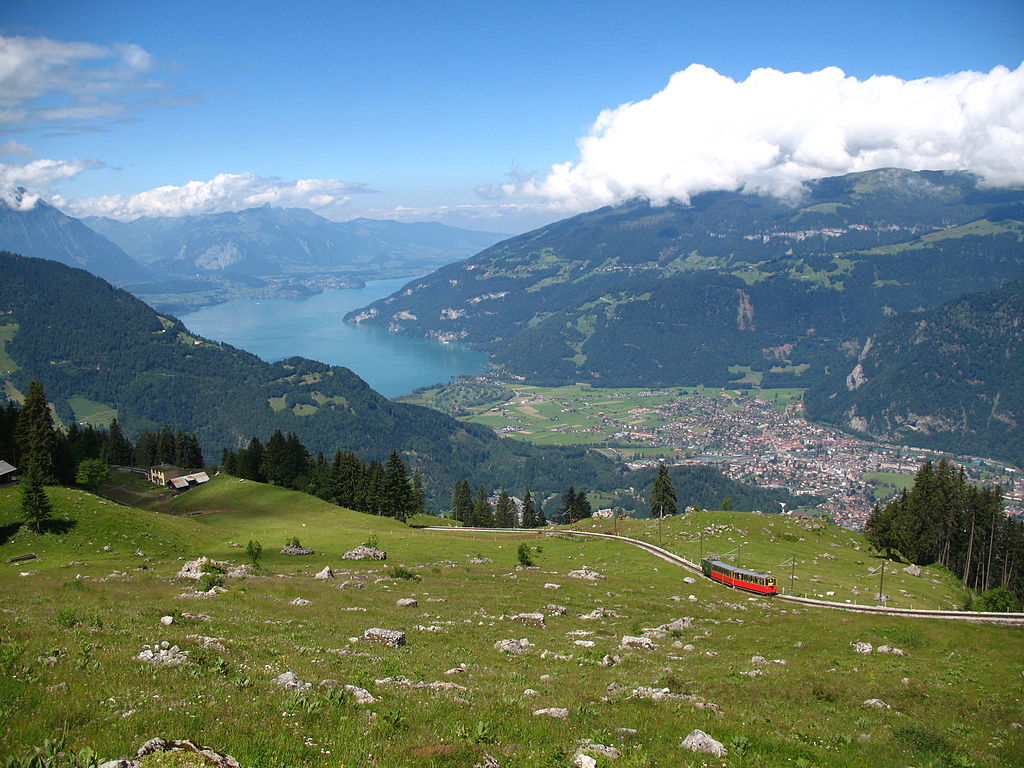 Program
We will stay in Interlaken for three / four days (last day optional). The goal is to get to know each other, to extend the scientific network within our department, and to have a great time.
We will have a scientific program, social activities and leisure time. The first will consist of presentations and discussions that typically last for half an hour or an hour. Topics can be technical, but we also look for non-technical sessions, e.g., focused on teaching, efficient time management, student supervision, research methodology, etc. We encourage interactive formats, such as discussions and round tables. The VMI Summer Retreat has a special focus on presentation skills: if you choose to present, you will be provided feedback by your peers on how to improve your slides and presentation style. We will also continue last year's 'scientific speed dating' in very small groups. Rather than presenting your research in front of a large audience, you can explain it to just a few participants, responding to questions on a more individual basis. Lastly, we are looking for new formats for scientific exchange. If you have an idea, let us know!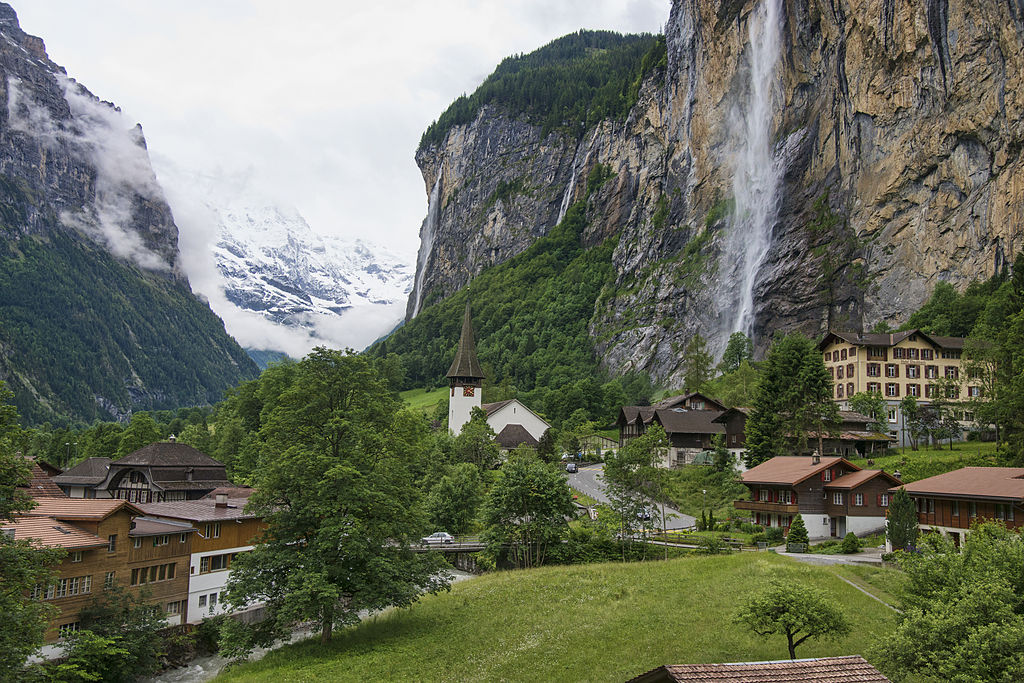 On Friday we will do a longer excursion in the Bernese Oberland. We split up into groups, so you can decide to either join a hike, or take things relaxed and simply enjoy the spectacular views.
We wish to emphasize that an active participation in the scientific program (Thursday and Saturday) will be required. The optional fourth day (Sunday) is entirely free — participants can team up, and do what they feel like.
Thursday, September 12.

We take the train from Zurich at 9am, arriving in Interlaken just before lunch.

After a short introduction round, we begin with the first part of the scientific program. Before dinner, you will have free time to relax or explore the town. We will conclude the day by going up to the nearby Harder Kulm by cable car to enjoy the sunset.

Friday, September 13.

This is our day off — we will have time for a full day excursion. As explained above, we split up into different groups, depending on interest. We have not settled on where exactly we go, but one possibility is Kleine Scheidegg, just below the majestic peaks Eiger, Mönch and Jungfrau. This day is a great opportunity to get to know others in the department. We will have dinner together, most likely at a restaurant at the site of our excursion.

Saturday, September 14.

After breakfast we will have several sessions (presentations, workshops, discussion rounds) implemented in small groups. The point of these is to give an in-depth introduction to certain topics, tools, or techniques.

In the afternoon, we will continue with more sessions and conclude just before dinner. This marks the end of the official part of the retreat — if you prefer to leave Saturday, you can head to Zurich at around 6pm and expect to be back at 8pm (or a bit later, if you join us for dinner). If you have the time, we encourage you to stay until Sunday (staying until Sunday is without any additional cost).

Sunday, September 15. Free time! Go enjoy the day with other participants in whichever way you like. We will distribute individual train tickets for the trip back to Zurich, so you can choose your departure time.
Here are some ideas for outdoor activities on Sunday:
Explore the Bernese Oberland: Kandersteg, Grindelwald, Lauterbrunnen, … there are lots of wonderful valleys to discover.
Day Trip to Jungfraujoch: go to Europe's highest train station at 3,454 metres and take in the views on Europe's largest Glacier, Aletsch (which we visited during last year's VMI Summer Retreat from Fiesch).
There are also plenty of options in case of a rainy day:
Contact
Questions? Please contact us at vmi-contact@lists.inf.ethz.ch
View of Interlaken (top photo): Wikimedia Commons / Flickr, Murray Foubister, CC-BY-SA 2.0
View from Schynige Platte: Wikimedia Commons, Andrew Bossi, CC-BY-SA 2.5
Lauterbrunnen: Wikimedia Commons, chensiyuan, CC-BY-SA 4.0
Kleine Scheidegg: Wikimedia Commons, Samuel Ferrara, CC-BY-SA 4.0