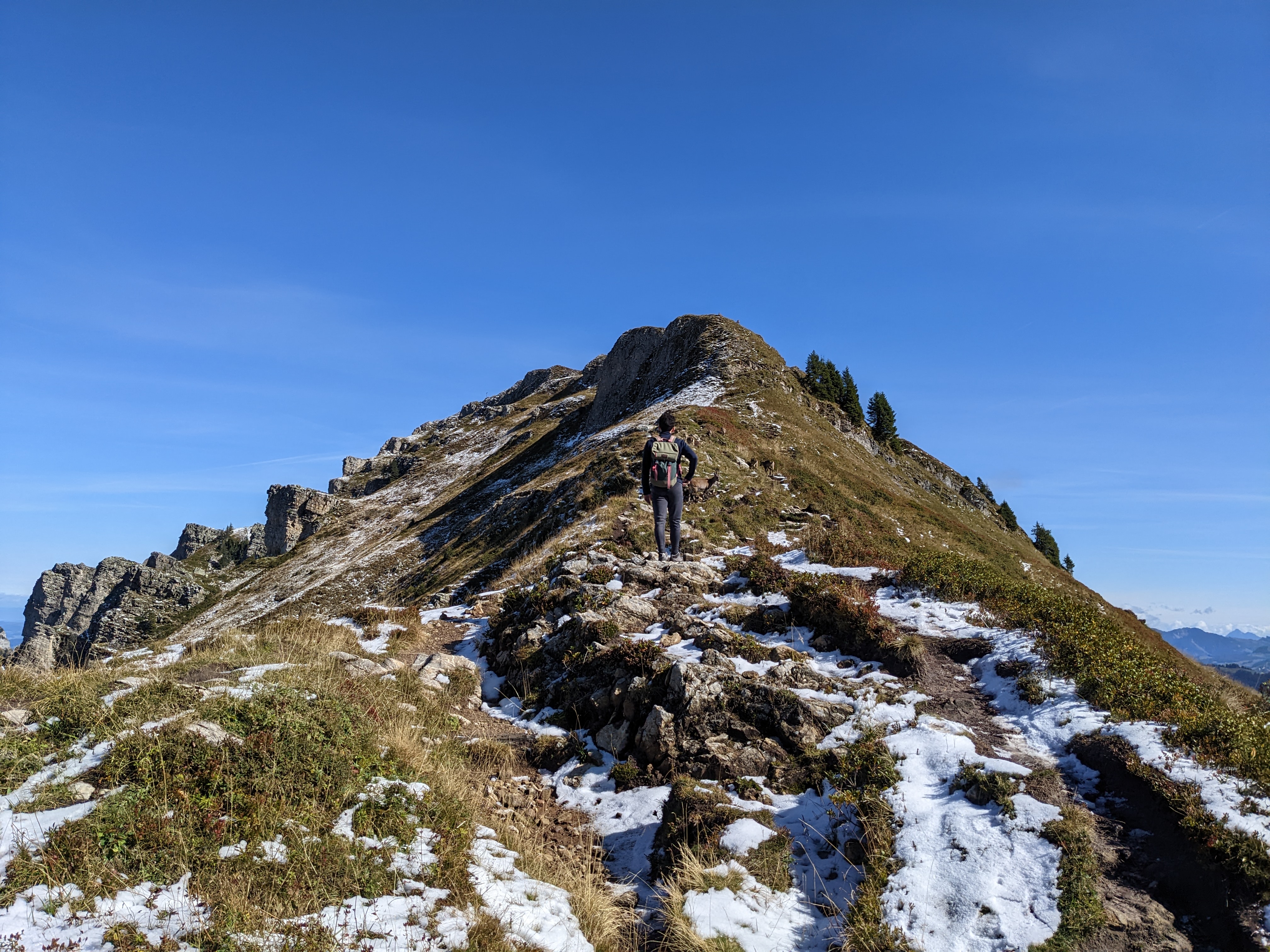 VMI goes to Interlaken! Our annual summer retreat was back with a double-edition in September 2022. Two groups of 38 scientific staff spent four wonderful days in Interlaken - filled with scientific exchange, socialising and exploring!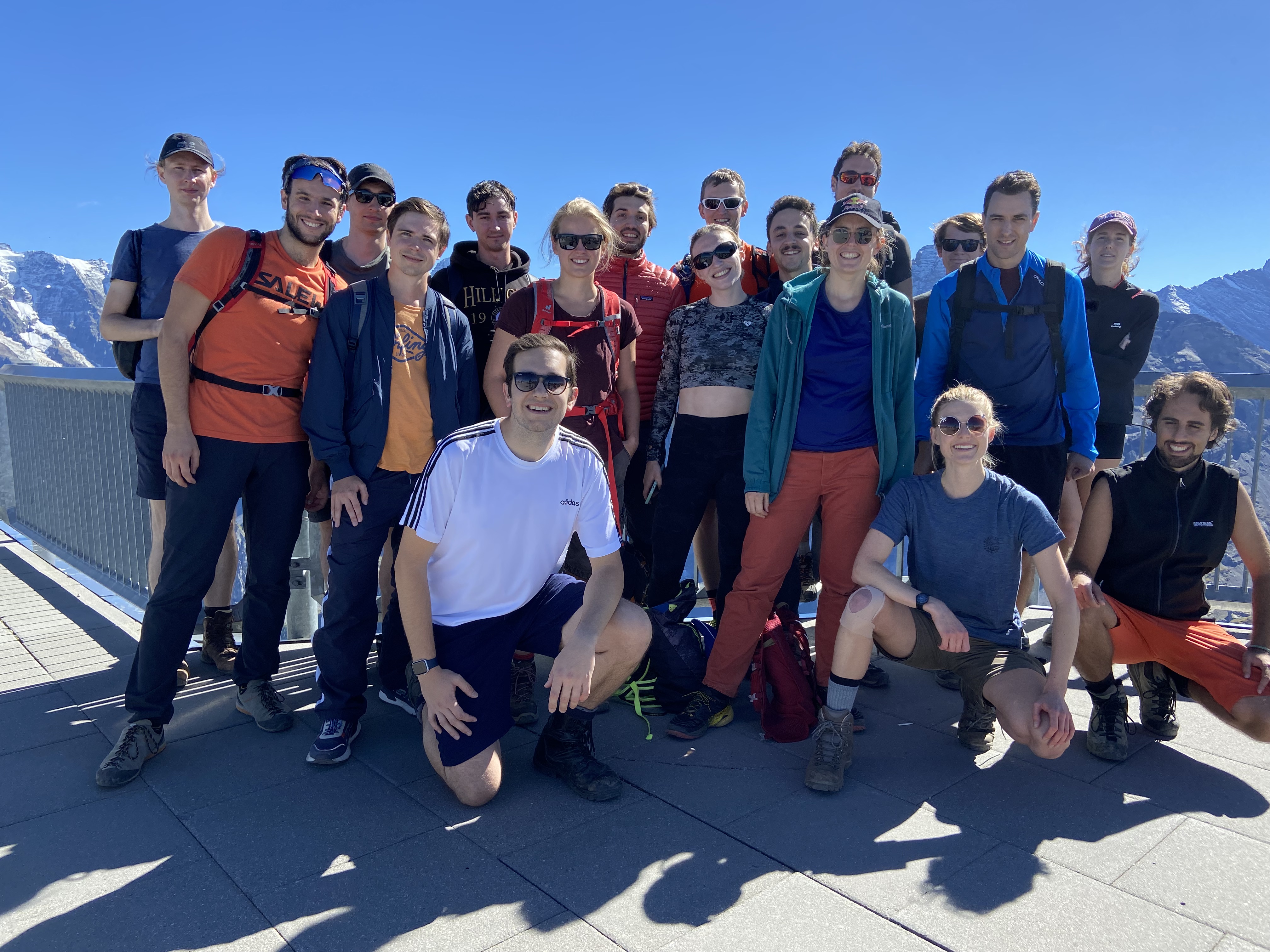 Welcome Activities
To kick off each retreat, participants took part in various icebreaker activities. We started off with scientific speed-dating, where everyone gave a ten-minute introduction to their research to peers from different institutes within the department. Then, people from the same institute came together to fill out a "department map", giving them an idea of the variety of research topics in our department. To cap off the day, we played some get-to-know-each-other games while exploring the lovely Interlaken town and riverside.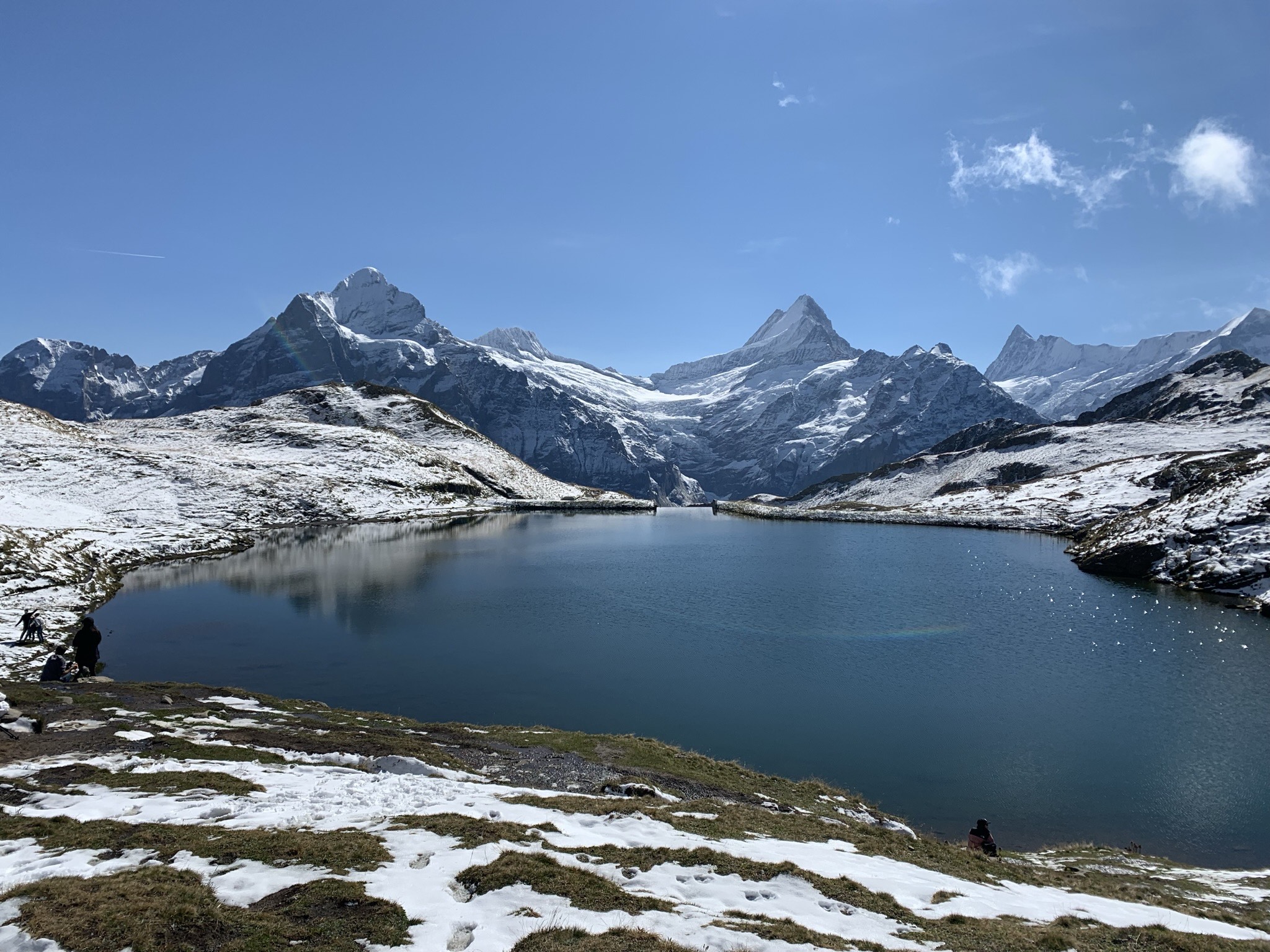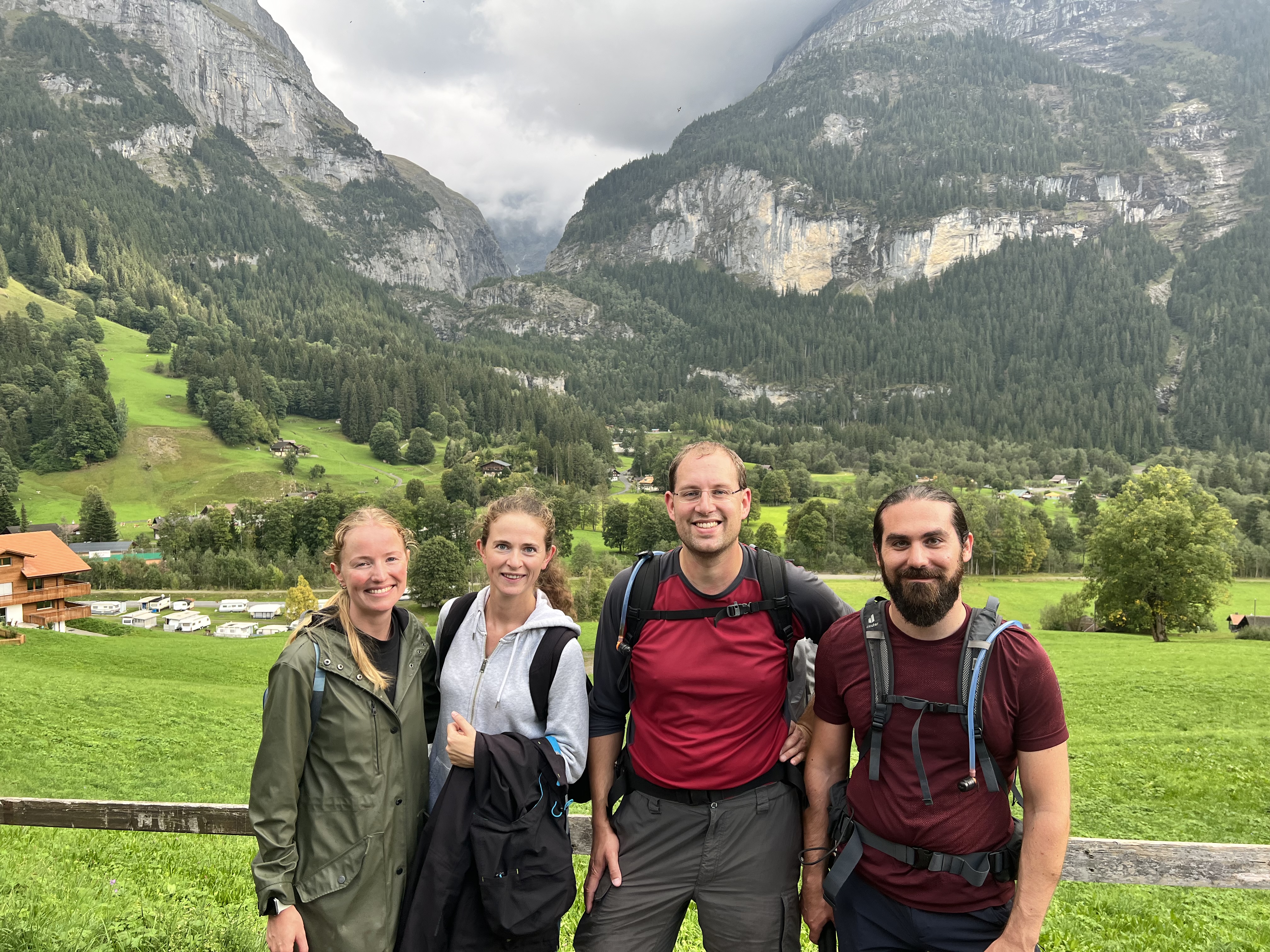 Leisure Days
Each retreat had two days full of leisure activities. We split up into groups for some adventuring and exploring the wonderful mountains, lakes and valleys of the Bernese Oberland.
Hikers tackled the ascent to Schilthorn, explored the Grindelwald Glacier Gorge, and visited the stunning Bachalpsee. Those who wanted to relax took a long walk through Lauterbrunnen valley or in the forests by Lake Brienz.
Some adventurous folks tried out canyoning, others enjoyed kayaking on the turquoise lake or climbing treetops at the rope park, and the e-mountain-bikers had great fun despite the rain!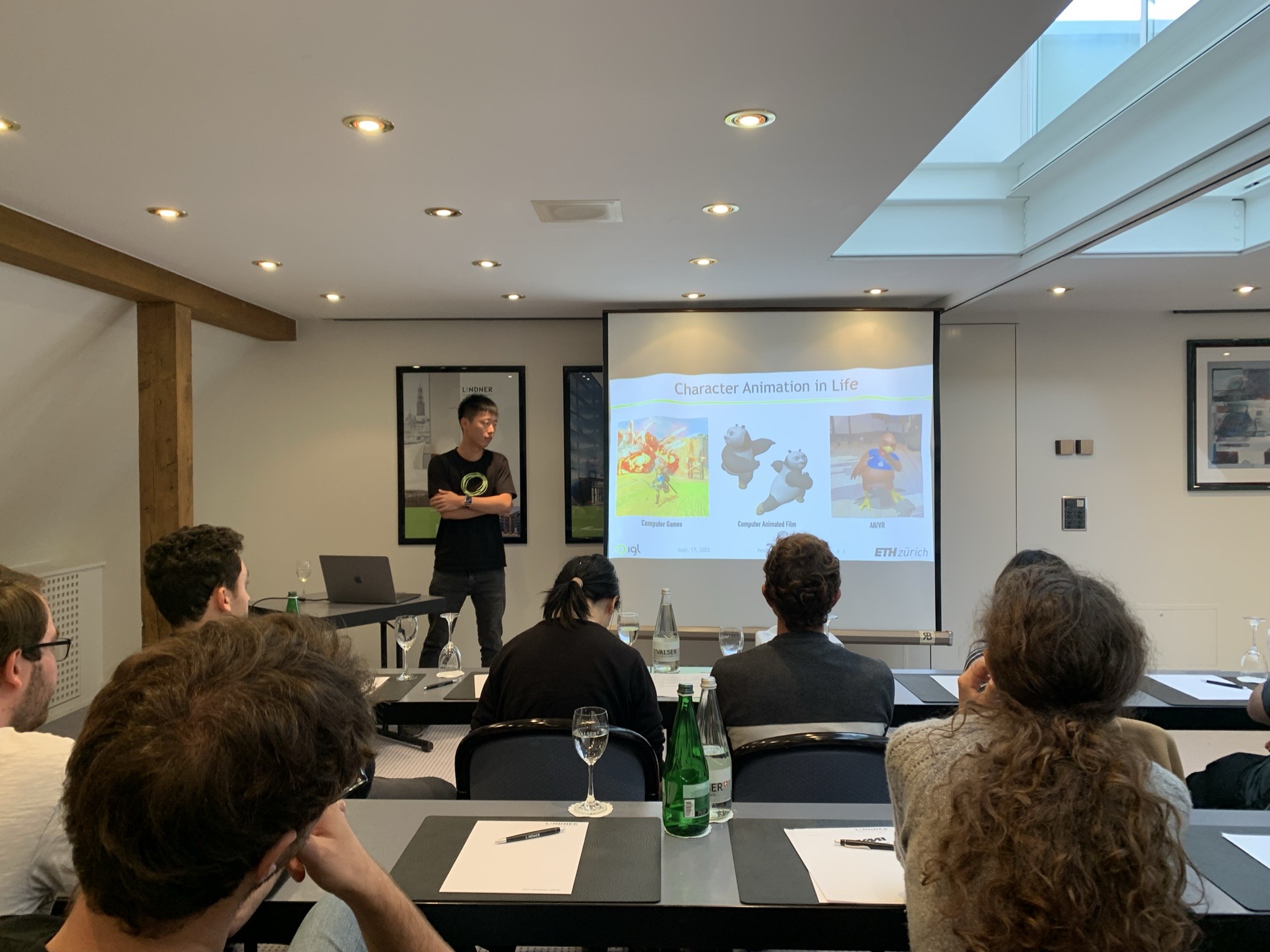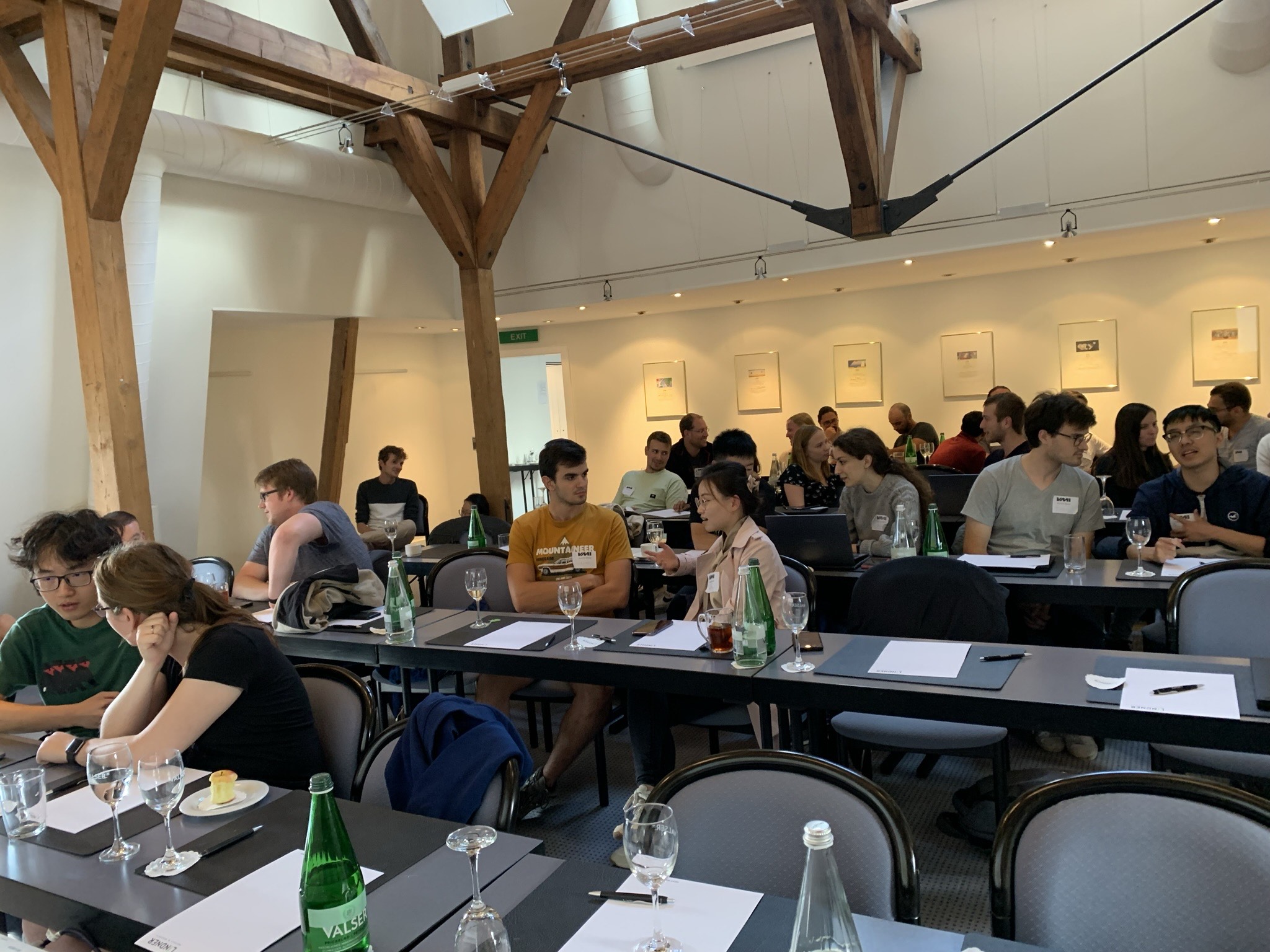 Scientific Programme
One day of each retreat was dedicated to scientific talks and workshops by the participants - there was no shortage of interesting topics!
We heard talks on character animation, anonymous browsing, ethics in CS research, abstract models in cryptography, and so much more. In addition, we took part in fun workshops on quantum computing, AI art, game development, and painting with maths.
To conclude the day, we broke off into small groups to discuss some important aspects of academic life, such as work-life balance, prioritisation, student supervision and impostor syndrome - a part of VMI's Scientific Excellence & Well-Being Initiative.

Last Impressions
On the last night of each retreat, participants were treated to an Italian farewell dinner! As always, we had a great time making new friends and connections, learning about each other's research, and enjoying fun activities in a beautiful part of Switzerland. We can't wait to see you at next year's retreat!