This year, our VMI Summer Retreat took us to beautiful Interlaken! From September 12-15, 2019 we enjoyed a great scientific program, networking and socializing!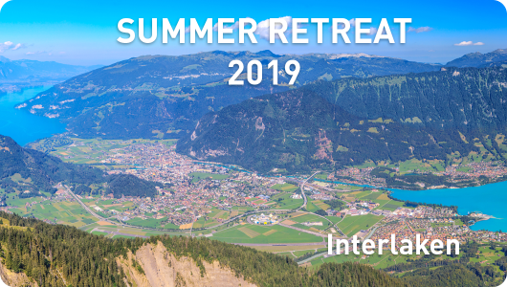 We enjoyed a series of great talks and workshops on a variety of topics, ranging from technical computer science to braoder issues like the ETH CO2 Reduction program or mental strength. Thank you to all our presenters and also to our peer reviewers, who helped to make these talks even better with their constructive feedback.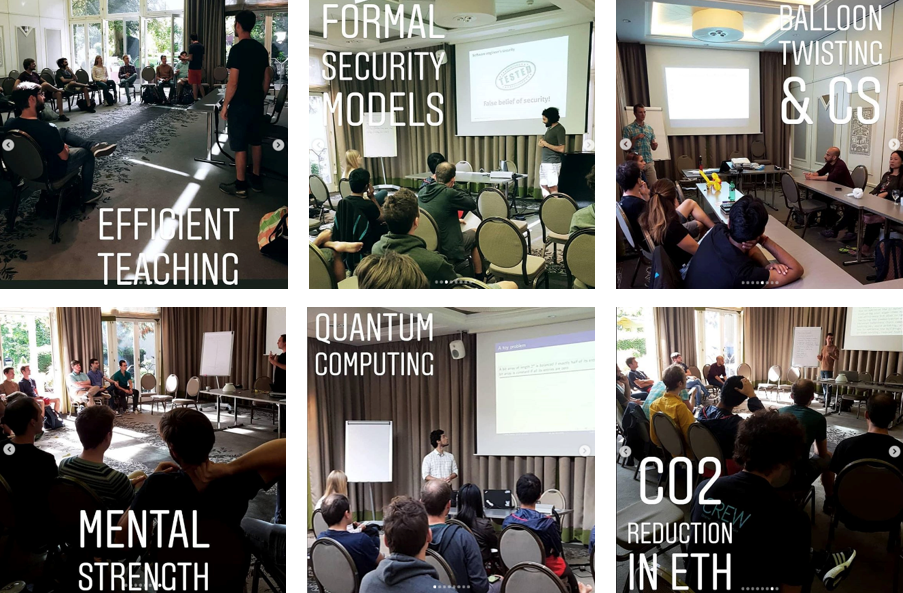 Of course, no VMI Summer Retreat would be complete without a significant portion of fun activities, giving you the opportunity to enjoy Switzerland's beautiful nature while socializing and networking with your fellow D-INFK colleagues.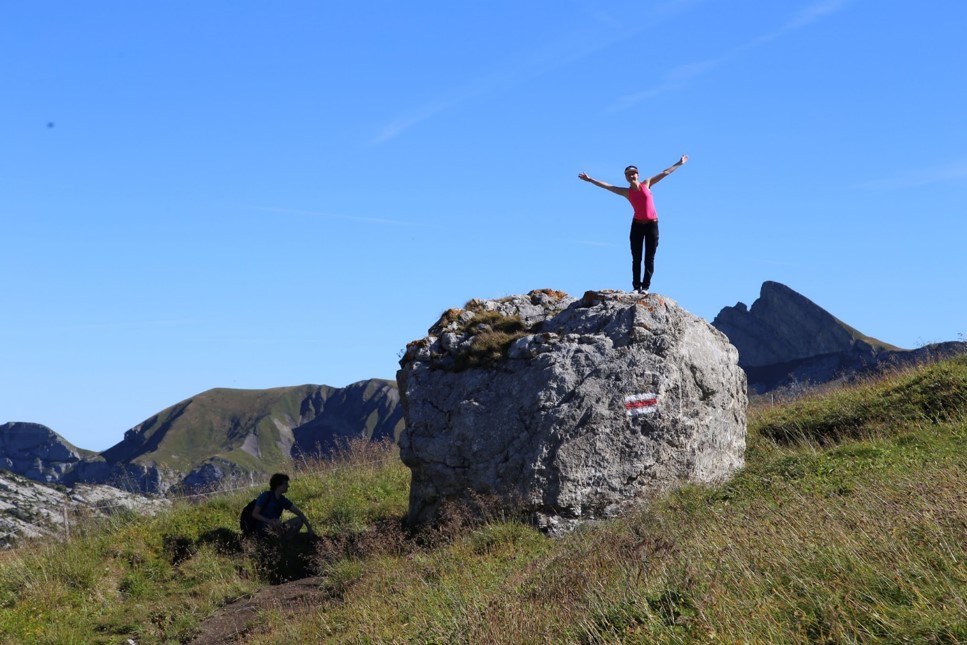 We are already looking forward to the next VMI Summer Retreat in 2020!
Watch this space and/or follow us on social media!